The weekend is finally here! This weekend is slammed packed for me with crafting events, our Stampin' Blondie team Christmas in July luncheon, and Bunco! Before I fill my entire day, it's time for another round of the Stampers By The Dozen Blog Hop!
I am so excited for the theme this month…because I picked it out! A little bit back I was going through my card stash and I came across some of my very first cards I made before and right when I had become a Demonstrator. I was shocked at how far my skills have become and how mismatched my cards were back then. I was appalled at them but then thought, at the time I thought these were the best cards ever. So for the theme this month, I thought it would be fun to re-do a card with my skill set today and with current Stampin' Up products!
Now..brace yourself. Here is my card from back in the day. This actually is the photo I used too when I was first posting my projects online. No editing on this one!
YIKES! I have no idea where I decided to use a purple background for that patterned paper because there isn't even a hint of it in there! When I first started out I used pre-cut and pre-scored textured cards you can find at a big box crafts store. The sentiment was actually a full sticker and there's not even a hint of stamping on here.
If I could describe this card in one word it would be coordination. I wanted to keep the design of the first card because while the overall look isn't great, the layout is simple and easy. I tried to mirror the colors used in the top card but make the bottom coordinate more. I used Blueberry Bushel cardstock for the base and a layer of Whisper White cardstock.
I tried to match my patterned paper to something I had that was current. The Garden Impression Designer Series Paper is a close to the design above. Best part of all, this paper is on sale Buy 3 Get 1 Free for the month of July! I cut a scalloped oval out of Melon Mambo cardstock using the Layering Ovals Dies and stamped using Daffodil Delight ink on a Stitched Shape Oval Die with the Abstract Impressions stamp set. Peeking out the side are two leaves from that set stamped in Shaded Spruce, which is a color in the patterned paper as well.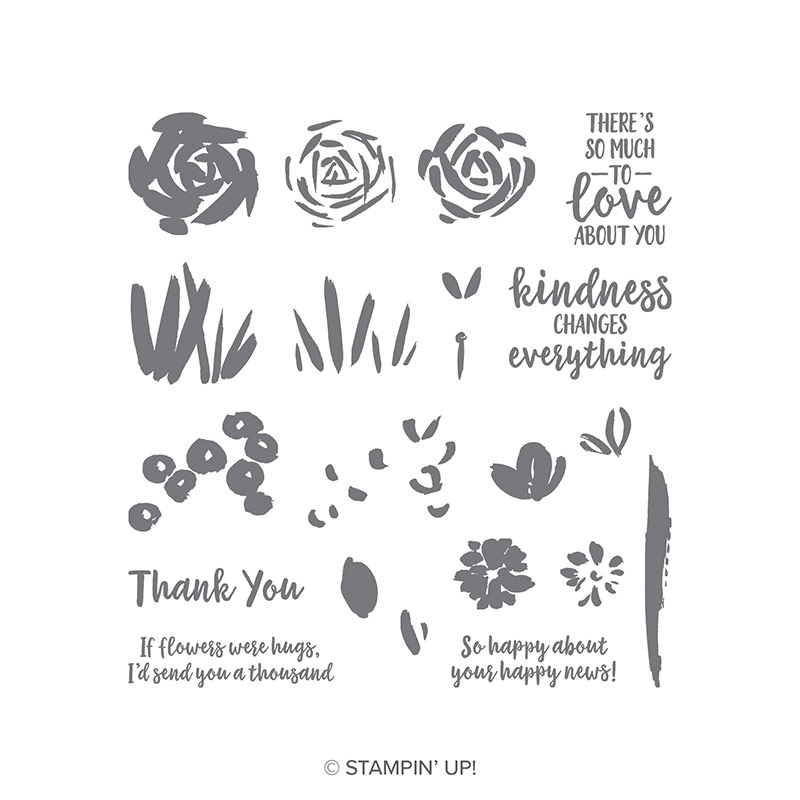 Over the years my skills have improved but I always keep those older cards around just to remind me how far I have come with my hard work, but also to show my customers that everyone starts somewhere with their skill set. The more you practice, the better you become!
Make sure to continue on in our hop by checking out Deb Naylor's post by clicking
HERE
or by clicking the next button below!
Our Stampers By The Dozen Hop List!